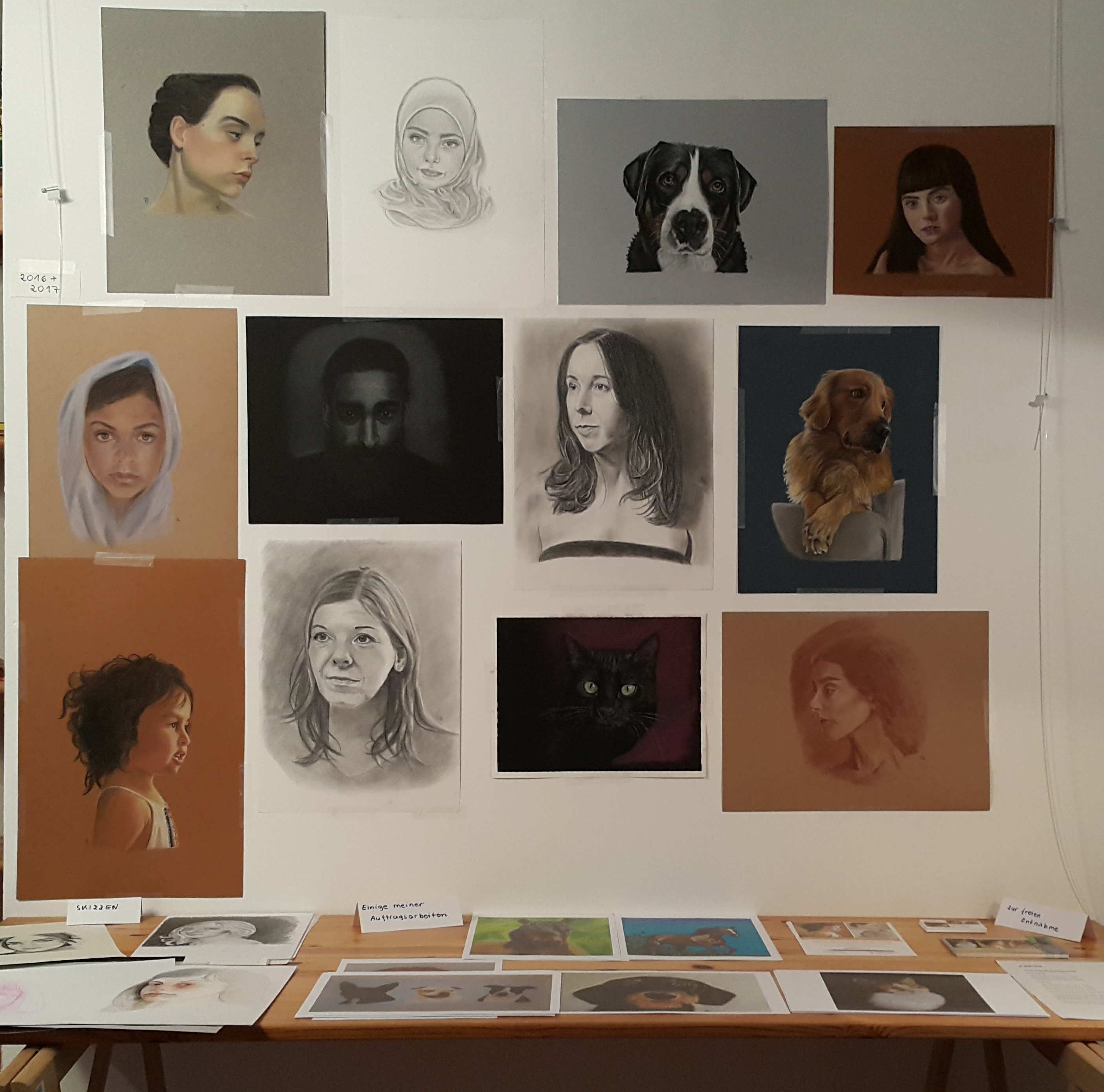 This year I was part of the Lower Austrian days of open ateliers. Artists all over Lower Austria open their… Read more »
This lion is done with pastel pencils (after Colin Bradley, I learned so much from this guy).
These are three exercises in pastel I did after Colin Bradley.