This year I was part of the Lower Austrian days of open ateliers. Artists all over Lower Austria open their ateliers for the public for one weekend in October. So I had the possibility to open my atelier for an interested audience. I used our basement for the presentation of my works. It was also an interesting possibility to meet potential new customers.
I enjoyed this weekend so much. I had a lot of visits and met nice people. Also people from where I live came and were interested. I had such nice conversations and even some were coming from more far away places. They looked at my website, liked my work and came to my atelier subsequently. I also offered a life drawing session where I drew a young boy in 30 minutes.
I started the tour with my artistic development beginning from the start in 2012 until now.
(Sorry for dark pictures – the light in our basement is bad, even with floodlights.)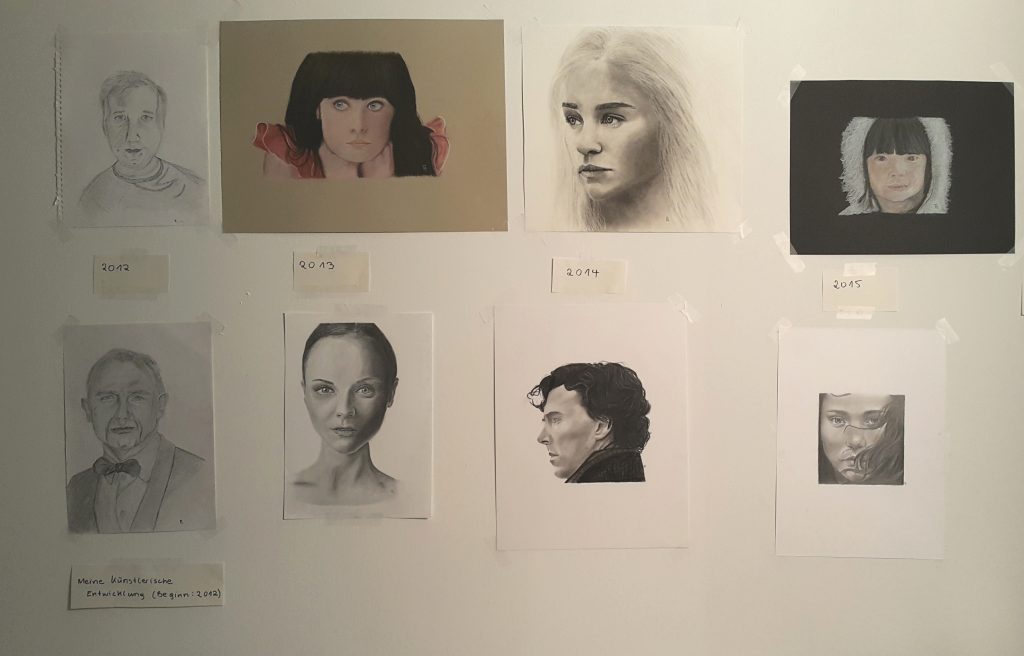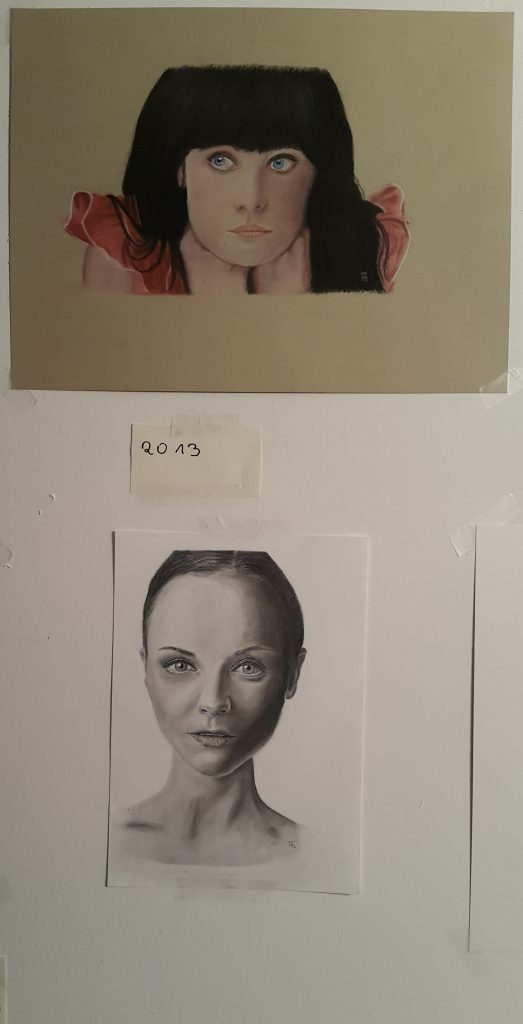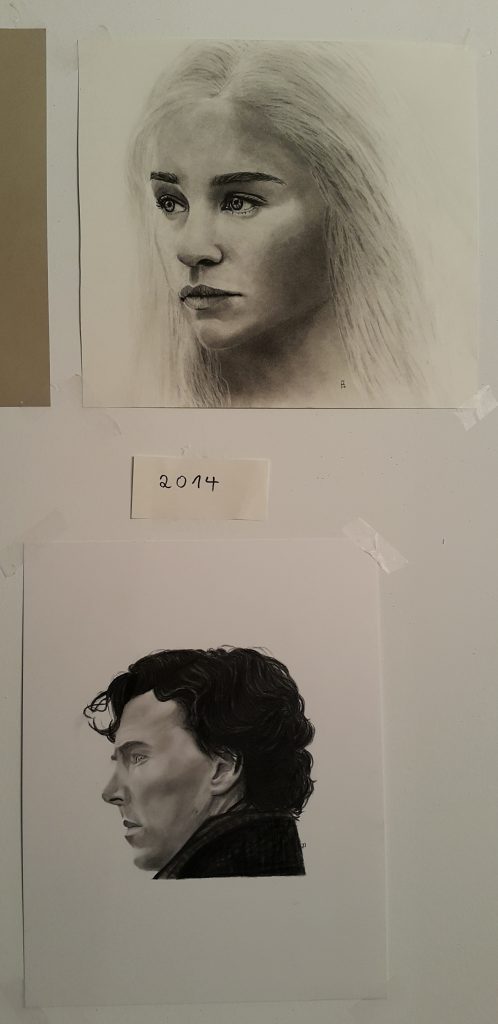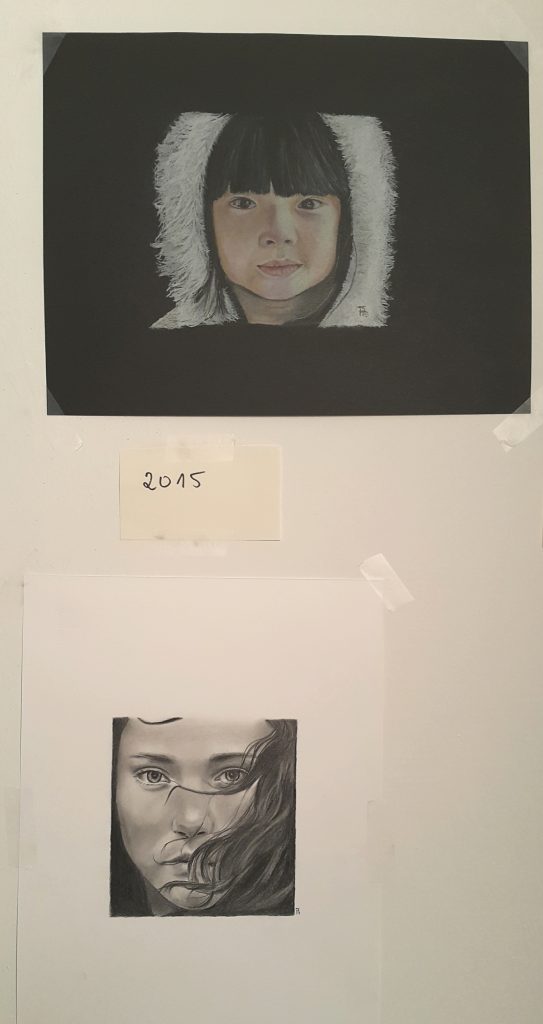 I also showed my very first sketchbooks, drawings and sketches. I mainly used graphite pencils and colored pencils back then and drew mainly celebrities.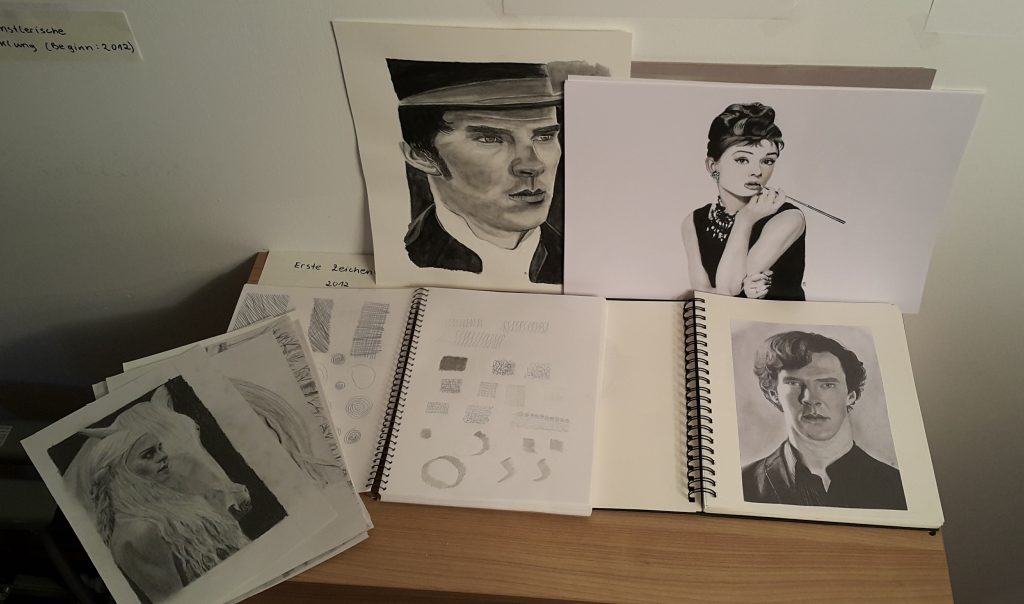 The next station showed my recent works, sketches and commissions.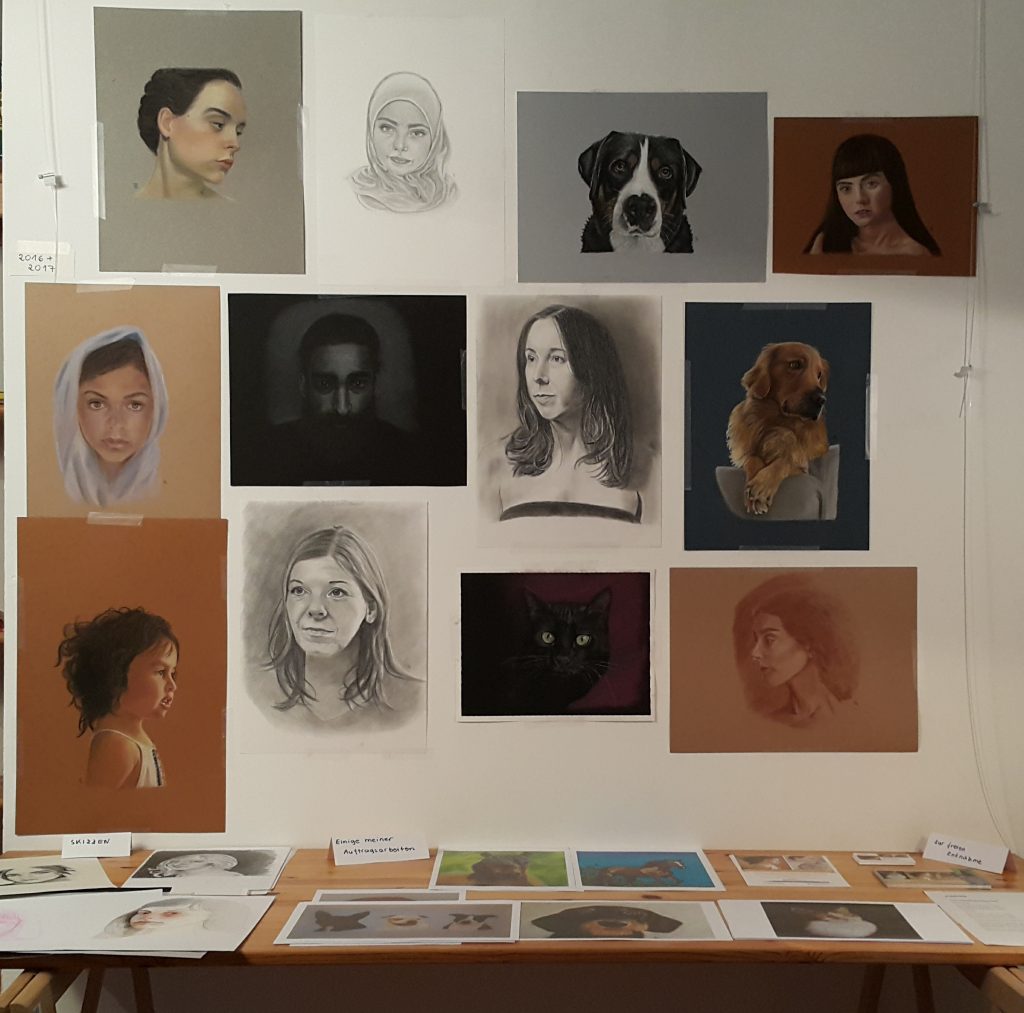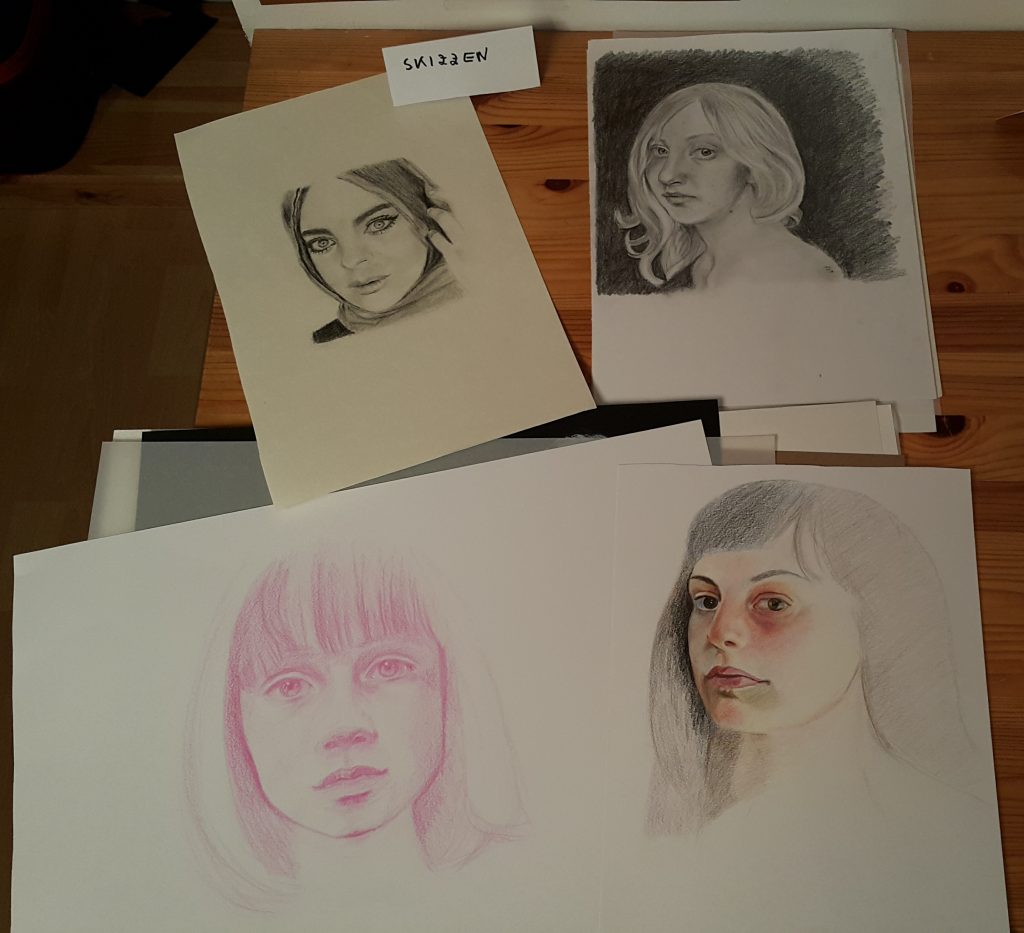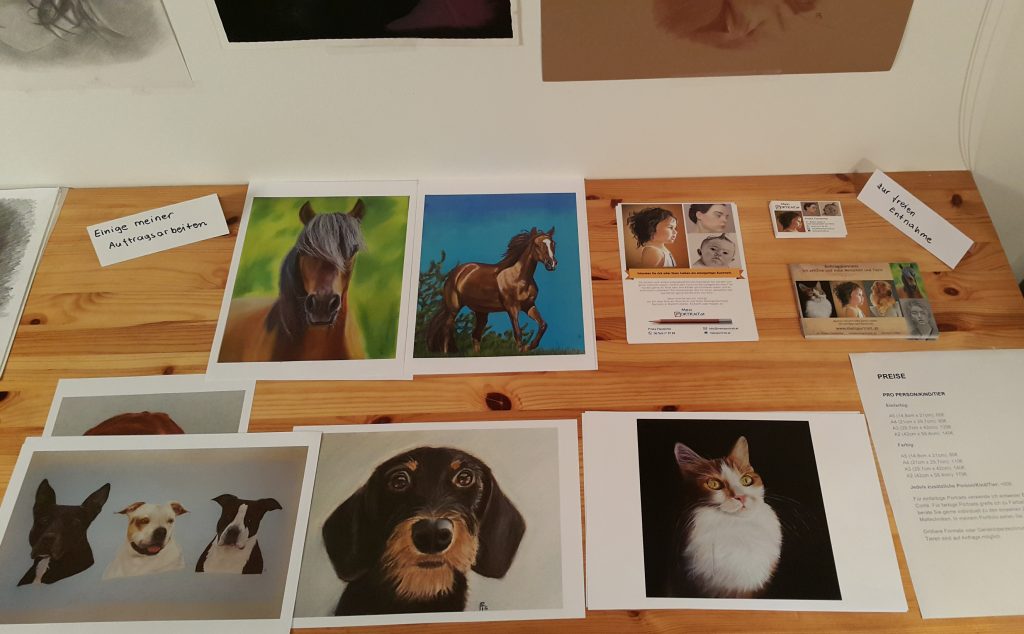 The next station included my life drawing sketches, both portraits and figure drawings.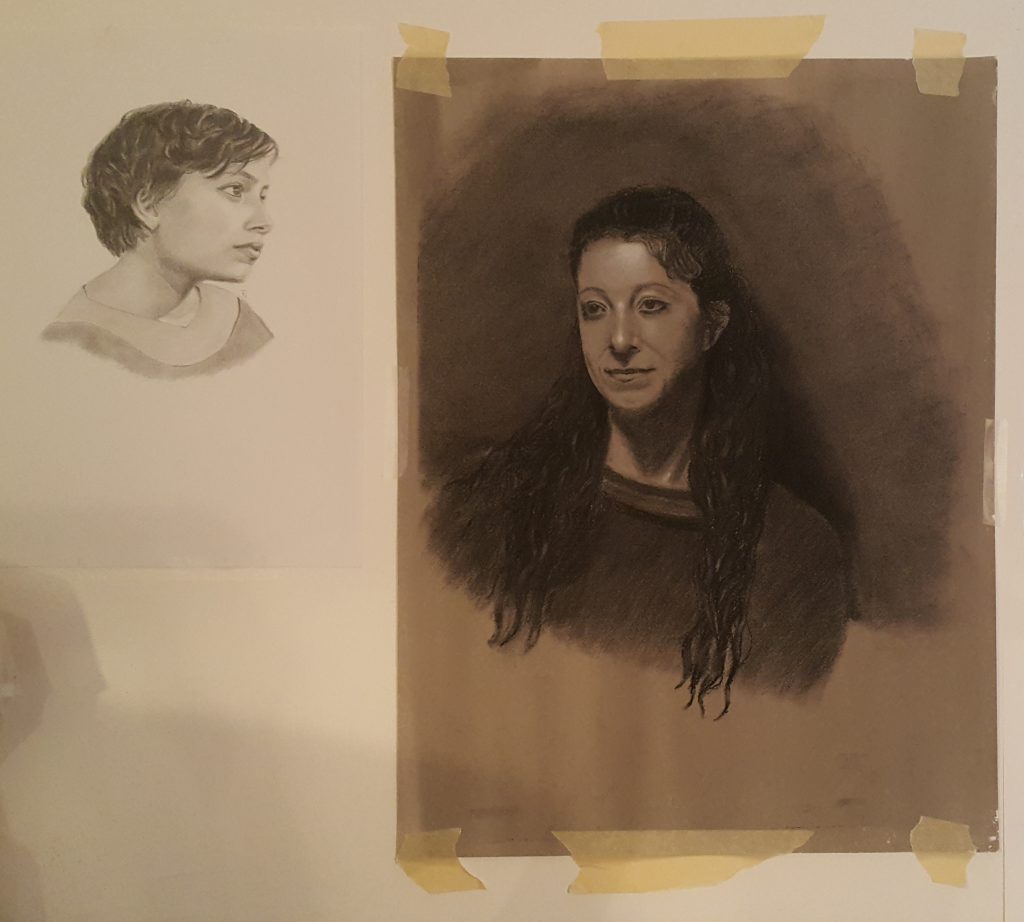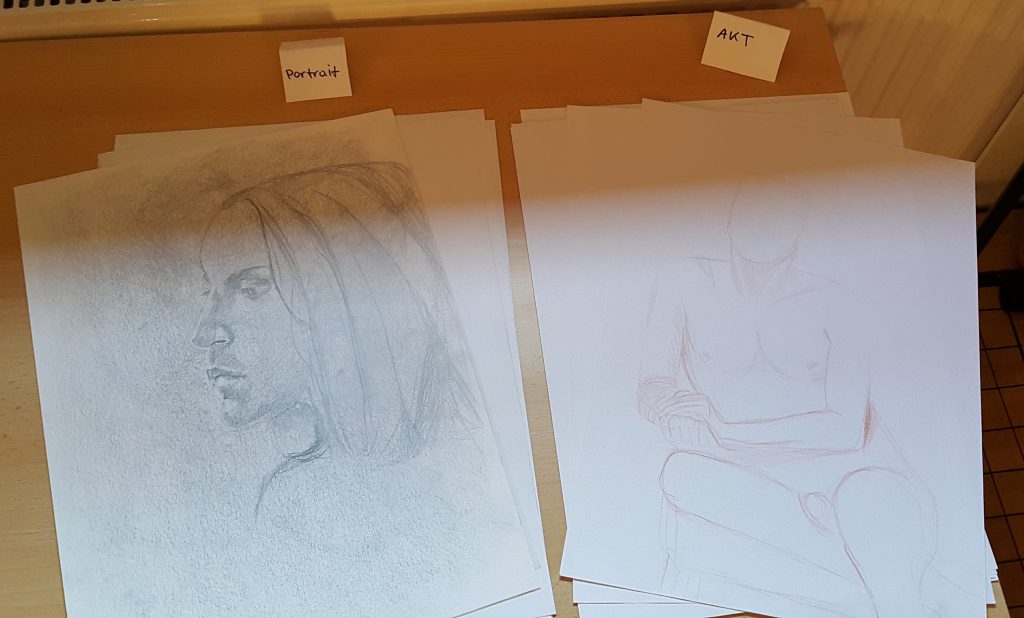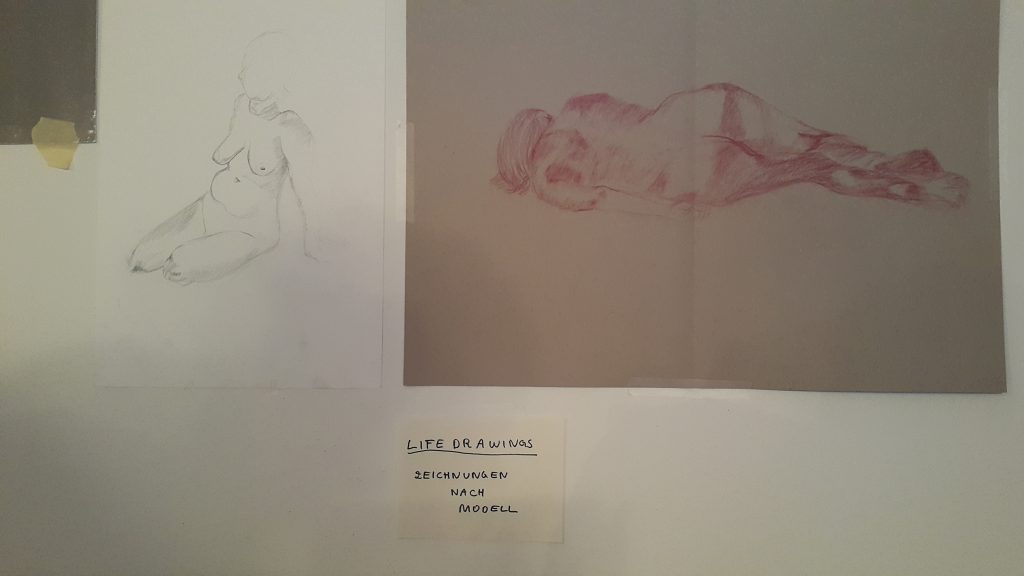 I also showed some of my master copies and my most recent sketch- and exercise books.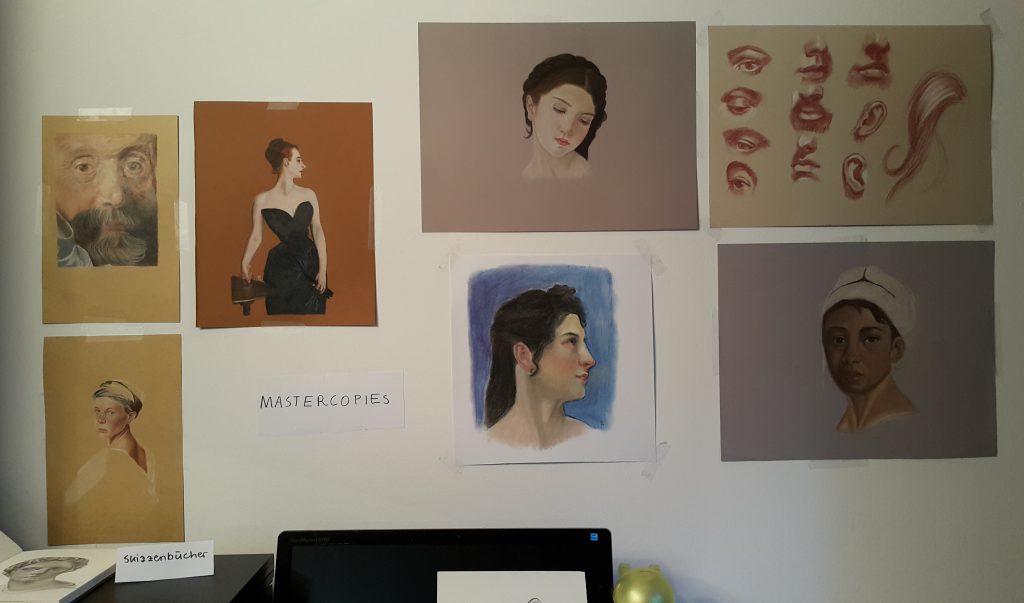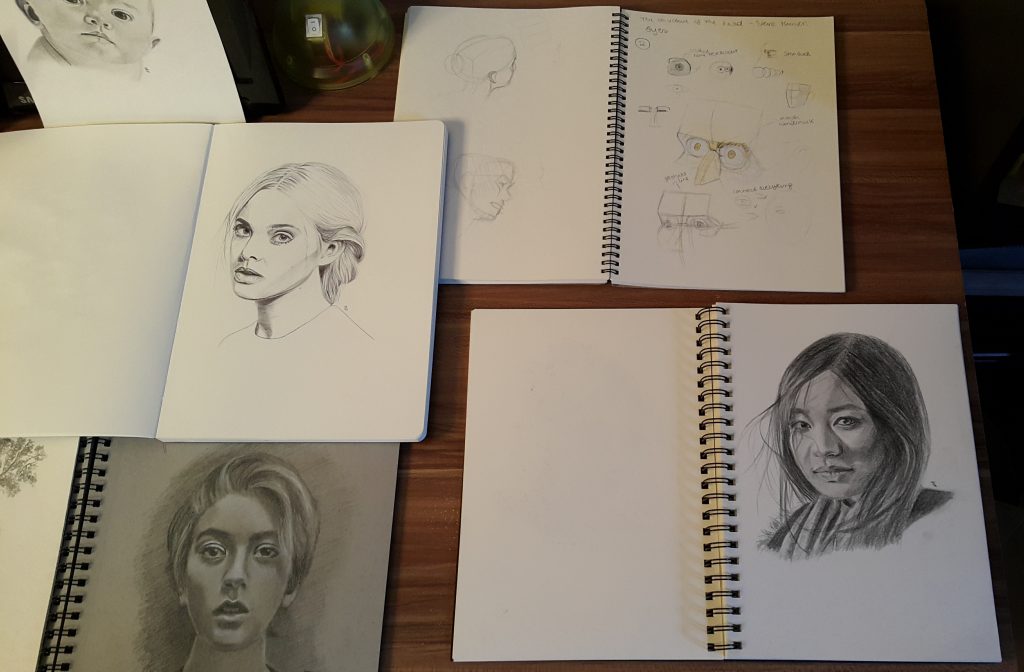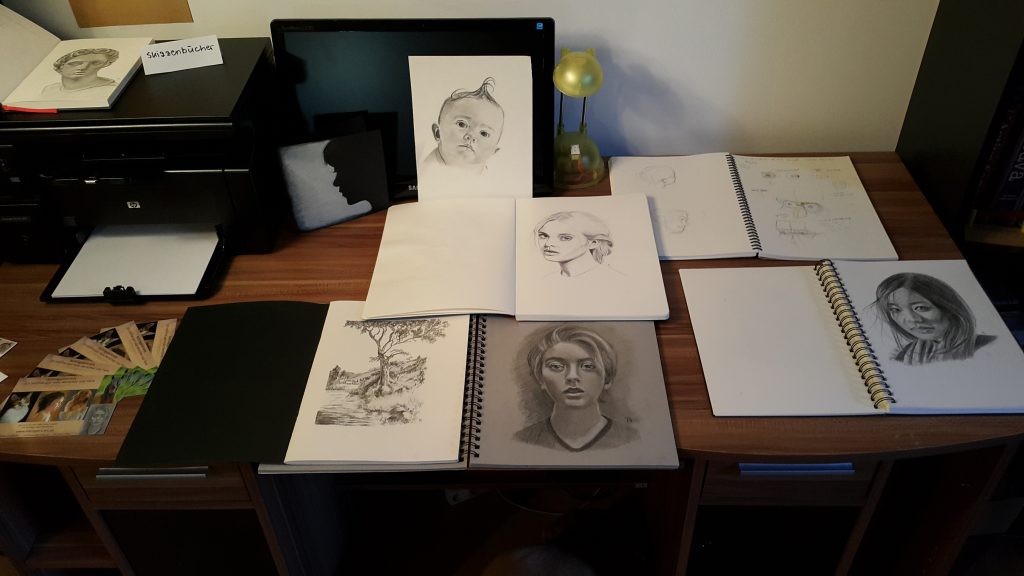 Some Inktober drawings. Done mainly with fountain pen and diluted ink water. Some were done with ballpoint pen.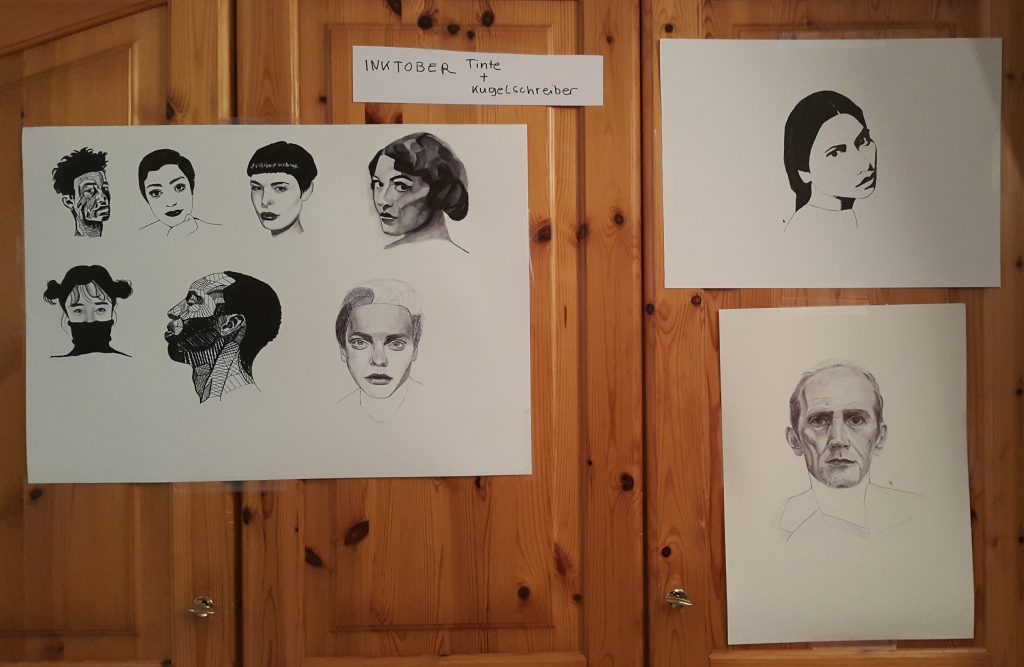 The last picture shows my atelier dog Charly who was with my mother that weekend. He would have greeted all the visitors very passionately..